eSTAR Corp

With online access to your banking account(s) it is easy and efficient to manage your finances, helping to streamline your back office operations.
Manage your business accounts online safely and conveniently 24 hours a day, 7 days a week.
Flexibility – As your business needs grow, so can you online services
Dashboard – Customized view of all your frequently used accounts with quick links to commonly performed banking services
Search multiple criteria for transactions and checks
Alerts – Receive a variety of email updates on the status of your Enterprise Bank accounts. Customize alert settings to the thresholds that are right for your business.
Real-time Account Balances
Direct Deposit of Payroll
ACH Origination
Wire Origination
Manage Stop Payments
Transfer Funds between accounts in real time
Bill Pay Services
Secure Account aggregation
Employee Controls - Set up multiple users to help manage your accounts, while maintaining the individual control and security you need.
Review Account Activity-View balances, transactions and funds availability on your account. Print or save statements, cleared checks, and deposit slips. View check images and download account activity in a variety of formats
QuickBooks and Quicken compatibility
View e-statements
All in a fully safe and secure environment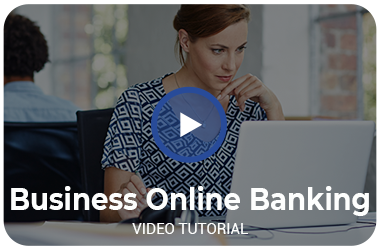 For more information call Cindy Ronan at (651) 762-7332 or submit a request to be contacted through our Contact Us tab located at the top of this page.
Mobile Banking
Manage your business finances from almost anywhere your business takes you.
View account balances and transaction history
Transfer internal funds
Remotely deposit checks
Receive real-time alerts
Approve or reject ACH and wire transfers
Submit bill payments
Multifactor authentication and secure login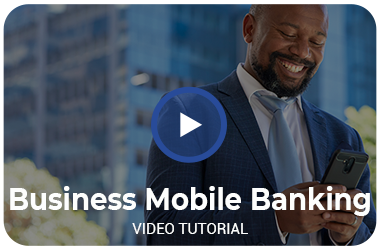 Download our Mobile App
eStatements
Convenient
Remote access to your statements is available whenever you need them using Online Banking. Eliminating paper statements by going paperless even makes your account environmentally friendly. Statements are available to review online 24/7.
Remove the wait and hassle of paper bank statements. Sign up for Enterprise Bank's eStatements and receive monthly statements electronically - delivered through Business Online Banking.
eStatements are FREE of charge and are available online for 60 months. Accessing eStatements is done through Business Online Banking. Need a paper copy? No problem, you can print eStatements at any time.
Fast
Receive statements sooner by eliminating delays and time lost by mail delivery. eStatements save time and space by eliminating the need to file paper documents because you are able to electronically retain all statements.
Secure
Online Banking enables you to avoid identity theft by eliminating paper documents that have the potential to expose personal information.
As an Enterprise Bank customer, you can choose to receive your bank statement through our online banking services. eStatements are electronic (PDF) versions of account statements. They contain the same account information as paper statements - the only difference is you can view your monthly statement online at your convenience.
Benefits of eStatements:
Conveniently manage your account online: View, print and save your statements
Quickly access important information: No more waiting for paper statements
Deter fraud: Keep your financial information secure by preventing mail theft
Reduce clutter: Eliminate excess paper on your desk
Go green: By replacing your paper statements with eStatements, you're helping the environment
Signing up for eStatements is Easy!
Contact our Cash Management Services at (651) 762-7332 or email at cronan@northstarbank.com to sign up.
Business Bill Pay
Say goodbye to writing checks, buying stamps and making trips to the post office. With Business Bill Pay, you can pay everyone from your utility companies to your babysitter. It's all quick and easy, and you can even obtain a payment history and check your pending payments.
Control
With online bill pay you are in control
Know what you have to spend
Easy place to find everything without the work…Record keeping.
Never miss a payment with alerts and reminders.
Peace of mind. Only trust Enterprise Bank with your bank account information.
Safety. Enterprise Bank safeguards your financial information and records
You control who gets paid, when, and how much.
You control when the money leaves your account.
Convenience
Easy access to your bills at your convenience
One password
View/pay bills all in one place
Pay anyone in the US
Enroll in paperless, receive your eBill inside your bill pay account
View payment status anytime
Enroll in auto-pay
Bill pay and eBill history
Available on the go
Simplicity
One place to manage your money…what could be easier.
Fast, easy and organized. One and done, no surfing required.
Go to where you money is to manage it.
Pay anyone in the US.
Pay all your bills one way.
Keep all your payment records in one central place.
Reduce the clutter.
Pay anyone, anywhere, any time
Pay multiple payees on one page, or pay them one at a time
Check your pending payments
View a payment history for all your payees
Set up payments on a one-time or recurring basis
Reference a list of frequently used payees
Schedule one-time payments up to 90 days in advance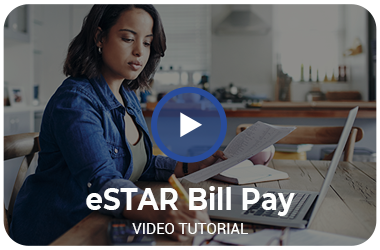 Quicken® & QuickBooks®
North Star Bank offers Web Connect to download account information into Quicken®, the easiest way to organize your personal finances.
No manual data entry - Once you're set up, you can download all your transactions right into Quicken® - instead of typing them in by hand.
Automatically reconcile data - Web Connect data includes complete transaction and balance information to make categorization and account reconciliation easy.
No duplicate transactions - Web Connect incorporates a special transaction-matching algorithm that prevents the download of duplicate transactions.
Easier to use - Web Connect files may be automatically opened by Quicken® directly from the Enterprise Bank web site, which eliminates the need for you to search for files that have been downloaded.
Automatic account setup - Simply initiate a transaction download to Quicken® from your Enterprise Bank Internet Banking account, and Quicken sets up your accounts for you - with your data already up to date.
Contacting Intuit Support
Quicken Support
(888) 311-7276
Monday - Friday 5 am - 5 pm Pacific Time