Card Options
North Star Bank offers many different cards for all your spending needs!
Gift Cards, Re-loadable Prepaid Cards and Re-loadable Travel Cards
The Visa Gift Cards and Pre-Paid Cards carry a fixed cash amount determined at the time of purchase. It can be given as a gift for any occasion and can be used both nationally and internationally at any Visa-affiliated merchant. Cards may be purchased at our branch offices.
Gift Cards
Domestic use only
Easy to load funds, fully transferable- just buy and give!
Choose from a number of card designs
Not re-loadable, $10-$1,000 load amounts
Re-loadable Prepaid Cards
Domestic and International use
Pay with protection in stores
Spend only what you load
Use with no links to your other accounts
Replace card and funds if lost or stolen card (replacement fees apply)
$10-$5,000 initial load amounts. Maximum balance $10,000, Maximum Daily Direct Deposit $5,000
Travel Cards
Re-loadable secure card for domestic and international use
Pay smart on any trip
Secure with chip technology
Separate from your other accounts
Your card and the money on it are replaceable if lost or stolen card (replacement fees apply)
$100-$5,000 initial load amounts $10,000 Maximum balance. Maximum Daily Direct Deposit $5,000
Cards issued by MetaBank® Member FDIC. If registered, funds will be insured by the Federal Deposit Insurance Corporation (FDIC)
Fees subject to applicable law. See full Card Holder Agreement for details by visiting https://www.ycncard.com
MasterCard Debit Cards
Our MasterCard Debit Cards are connected to the MoneyPass network so you can use a larger ATM network with reduced fees!
Choose from over 24,000 ATMs nationwide
Go to the MoneyPass ATM Locator website to find convenient ATMs for you.
Download the MoneyPass mobile app so you can find the closest ATM when you are on the move!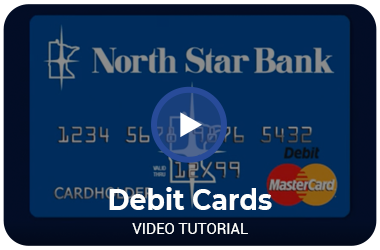 UChoose Rewards
Start earning rewards points when you use your North Star Bank MasterCard® Debit Card.
With North Star Bank's Debit MasterCard® rewards program, you can make purchases at any merchant that accepts MasterCard and earn points towards merchandise, travel, gift cards, and more!
Enroll your card at UChoose Rewards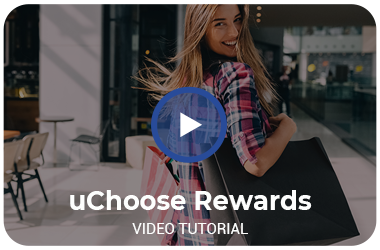 Credit Cards
Choosing the right credit card is easier than ever. No matter which card you choose, you'll enjoy important features like:
EMV smart chip technology for added security
Mobile purchasing capability for added convenience
Plus much more!
At North Star Bank, our industry leading consumer and business credit card products offer competitive pricing combined with a full range of reward options – making it easy to select and apply for the card that meets your needs.
For existing Customer/Members, please access your account here: My Account
Learn More or Apply Now
Overdraft Protection
QuikCredit
QuikCredit provides you with a line of credit and checking account protection.
Available on most personal checking accounts, subject to credit approval.
Savings Overdraft Transfer Protection
Enjoy peace of mind by knowing that your savings account can be used to protect your checking account from costly overdrafts. Pre-authorized transfer limits apply and transfer fees may apply.
teleSTAR™
24-Hour Telephone Banking: 1-888-463-0253
teleSTAR™ 24-Hour Telephone Banking is a free service which provides you with access to your North Star Bank accounts anytime of the day or night by using a touch-tone phone.
Safe Deposit Box Rentals
Ask yourself, if that important document was lost, would you be in trouble? Store it in our safe deposit boxes! Contact us for box options and pricing.
Deluxe Check Reorder