ACH Services
ACH Manager allows you to stream line payments and reduce transaction costs. Whether your collecting payments or making deposits, our ACH cash management services provide improved cash flow efficiency and reduce the occurrence of check fraud. ACH is used for a wide variety of both debit and credit services and offers many benefits.
You can use ACH Debit Services to:
Collect Payments
Collect Donations
Collect Membership or Association Dues
You can use ACH Credit services to:
Deposit Payroll
Reimburse Expenses
Make payments to vendors or suppliers
Best of all, you control sending and receiving funds quickly and securely via our eSTAR Corp Online Banking System.
If you are interested in ACH Origination Services, please contact us at (651) 489-8811 or email [email protected]
Not all applicants will qualify for ACH Credit Services.
Merchant Credit Card Processing
Looking for ways to increase sales, deepen customer relationships and drive repeat business? We have partnered with First Data, a global leader in payments processing to provide a variety of business solutions that can be tailored to your business needs that help you make it easier to run your businesses.
To learn more contact us at (651) 489-8811 or email [email protected]
Remote Deposit – Speed eDeposit™
Enjoy the benefits of banking without ever leaving your place of business. Bank right from your desk, scan and electronically transmit your deposit any time directly from your office. Simply log on to our secure site, scan your checks and transmit the images to us for processing and the deposit is complete. Save time and expense by reducing the number of trips to the bank and make deposits as you receive checks to improve cash flow, twenty-four hours a day, seven days a week.
To learn more about remote deposit or enroll for this service, contact us at 651-489-8811 or email [email protected]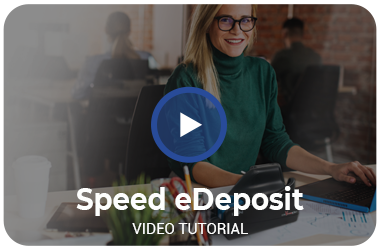 Business Credit Cards
Choosing the right business credit card is easier than ever.
No matter which card you choose, you'll enjoy important features like:
Award-winning expense management tools
Free employee cards
EMV smart chip technology for added security
Mobile purchasing for added convenience
At North Star Bank, our industry leading consumer and business credit card products offer competitive pricing combined with a full range of reward options – making it easy to select and apply for the card that meets your needs.
For existing Customer/Members, please access your account here: My Account
Wire Transfer Services
Send domestic wires to personal or business accounts quickly and securely via North Star Bank's eStar business online banking.
The way to send money when timing is critical and convenience matters
Domestic Wire Transfers sent through Online Banking are sent the same business day if they are submitted by 4:00 pm Central Time. Otherwise, they will be sent the next business day.
With Online Wires, you can:
Initiate, schedule, and track the status of wire transfers all from the convenience of your computer.
Add a recipient once-save the details for next time.
Receive email confirmation or easily track activity and transactions by accessing your account history through Online Banking 24/7
Additional Wire Transfer Options
To learn how to initiate in-person wires, domestic and/or international, contact us..